Upcoming Events
December 7, 2013 7:00 pm

Family Contra Dance

December 14, 2013

OSLSS A Time to Rest
AEC v1.0.4
Summer Berries
When you see them,
pick them.
Don't pass by,
thinking
You'll be back again.
There is no back again,
when
You see them.
This poignant poetry by a former neighbor, Nick Givotovsky, reminds us to be always in the present.
Meditation
and
yoga
are ways to develop the "be here now" mindfulness of which Nick wrote. Motherhouse offers weekly opportunities for both.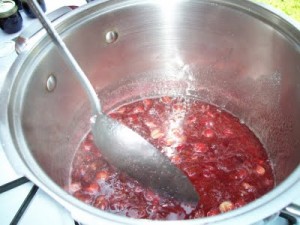 Here's a simmering pailful of summer goose berries about to be preserved as jam at one of our past Old Style Life Skills Series workshops: A Jelly & Jam Session. Sign up on-line for this year's JAM SESSION on July 20 with Brent Prindle and Tal Hadani Pease.
Motherhouse is a non-profit tax exempt organization.
So we can continue to offer great events at family-friendly prices, please
Donate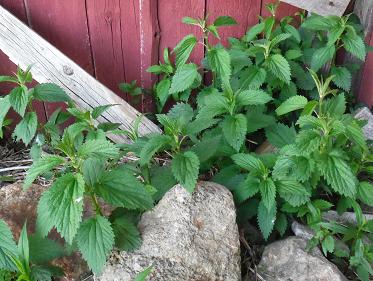 This beautiful crop of stinging nettles grows right next to the Local Farm barn and is only one of the many useful plants we learned about at our Old Style Life Skills Series workshop WE'D WALK - Herbal First- Aid
...Stinging nettles are one of my all-time favorite spring foods. I learned a long time ago from the writings of herbalist Susan Weed to harvest these puppies barehanded without getting badly stung. I may get a little love nip here and there … of the sort that helps keep my arthritis at bay, says Susan …but nothing remotely fiery. Ms. Weed's mindset is, the more you embrace the plant rather than shield yourself from it (by wearing gloves), the more you will get out of it...
(Click
MORE
for Megan's full piece)