Upcoming Events
April 27, 2014 12:00 pm

Board Meeting

April 29, 2014 10:30 am

New Moon Gathering

May 3, 2014 7:00 pm

Family Country Dance

May 10, 2014 10:30 am

Get Your Goat and Sheep

May 17, 2014 10:00 am

OSLSS Keeping A Family Cow Workshop

May 28, 2014 10:30 am

New Moon Gathering
AEC v1.0.4
This longest night
Your candles light,
Keep watch over all the earth;
Welcome hope and cheer
As the dawn draws near
And rejoice,
Rejoice at the sun's rebirth.
We learned this solstice round from Laurel Green. Honoring the "dark" time of year with others through song is but one way to draw close to friends and family... and an old fashioned life-skill we recommend cultivating especially during winter.
Visit A Time to Rest for more suggestions.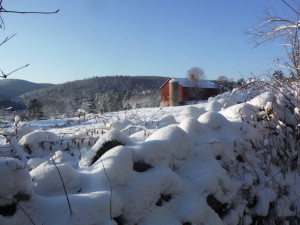 Mother Nature tucks us in with a fresh blanket of snow. Winter is the time for slowing down and introspection. Join us on Sundays at 1:00 and/or Thursdays at 4, for meditation to help quiet the mind and nourish inner peace.
Motherhouse – A Time… A Place… A Support… for Nurture
making connections with Self, Family, Community, and our Mother Earth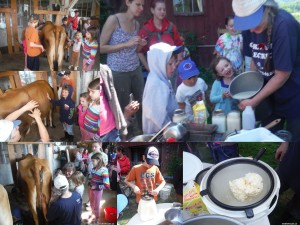 See our Camp Eureka scrapbook report on how we made butter; from milking a cow, to separating cream, to churning, and so much MOOre!!! Stay tuned for our 2014 plans for THREE one week sessions of farm camp discovery!
Where Farm and Fun Collide
Camp Eureka campers raise their hand-carved wooden spoons in triumph after an afternoon Lost Arts workshop with Joe Brien.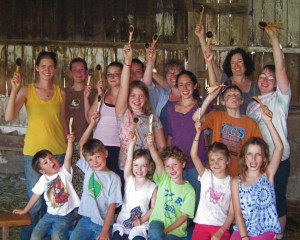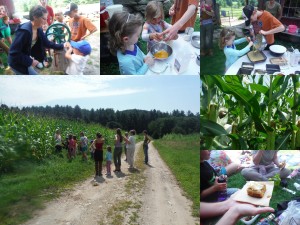 from cornfield to freshly baked corn bread ...discover, appreciate, and understand the world through immersive education, multi-generational contact, and creative exploration of farm and nature... at CAMP EUREKA